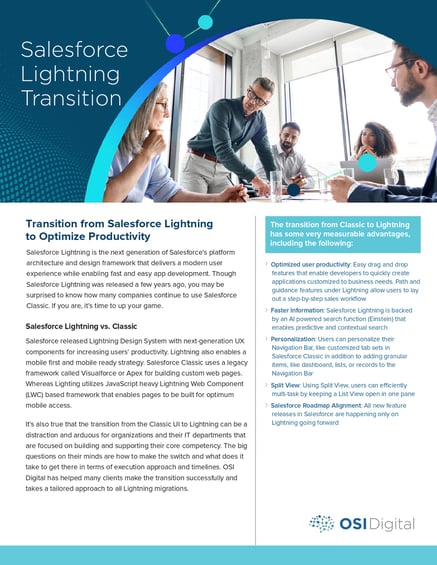 Salesforce Lightning is the next generation of Salesforce's platform
architecture and design framework that delivers a modern user
experience while enabling fast and easy app development. Though
Salesforce Lightning was released a few years ago, you may be
surprised to know how many companies continue to use Salesforce
Classic. If you are, it's time to up your game.