.
Author: Jagadeesh Malina
Today's businesses are acquiring massive amounts of new data at an accelerated rate that is increasing with the advent of IoT technologies. With the exponential influx of data, it's more important than ever to ensure strict data quality management within your organization to preserve the value and integrity of your data. This is more important than ever as we experience an ever-changing and uncertain business climate.
Strategic Planning For Your Company's Data Quality Framework
To establish a solid foundation for data-driven companies, a clear plan is required to ensure that data is utilized most efficiently. Often times, companies focus heavily on investing in systems for business intelligence to try and increase productivity goals. With this approach, organizations focus too much on implementing systems rather than creating the proper data quality frameworks that ensure their data is used most effectively within those systems.
Building the right data framework to increase the value of your company's data assets should be executed with the data's lifecycle in mind. A solid game plan will help you more efficiently manage your data lifecycle, scale for incoming data growth, and gain higher value from your data. Utilizing your data to its fullest extent will inevitably increase revenue, lower operational costs, improve cash flow and predict future customer behaviours.
Managing Data to Leverage Its Value
Companies that successfully leverage their data will realize the full value of their data. This includes not only the data the company generates but also the data they procure and mine from external sources. With a high influx of data, a company needs a solid foundation to properly analyze and leverage the analytics obtained from these large data sets. To achieve this, organizations should look to partner with experts that can build a data warehouse that not only masters data management but also understands the importance of data quality.
It's also important to look for the right data quality tools that can help. According to Gartner, data quality tools are the processes and technologies for identifying, understanding and correcting flaws in data that support effective information governance across operational business processes and decision making. The packaged tools available include a range of critical functions, such as profiling, parsing, standardization, cleansing, matching, enrichment and monitoring.
Ensuring a Quality System is in Place
Beyond simple technical implementations, it's also important to ensure that the proper system of management processes, monitoring procedures and automated technology are carefully in place. Building these methodologies helps develop a system that is scalable, aligned and sustainable. Specific data challenges need a more scalable and higher capacity solution than traditional data warehouse platforms can provide. Integrations from the best technologies across Hadoop ecosystems to NoSQL platforms can create tailored solutions that meet an organization's unique data management needs.
Partnering with Experts for Framework Efficiency
It's important to partner with experts who offer solutions to this problem by providing a full spectrum of data quality management and data governance services, including data quality assessments, data quality management roadmap development, data governance programs and the latest solution architectures. Another tip is to be sure to choose experts who offer data governance programs that are led by the business, facilitated by information technology, and are focused on clear responsibilities throughout the data lifecycle.
Related Resources: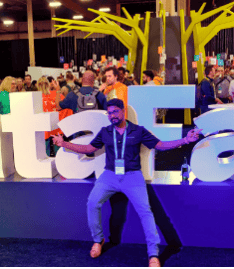 About the Author
Jagadeesh Malina is a Senior Data Analytics Architect, at OSI Digital and a fully certified Tableau resource. He brings deeps expertise in working with Tableau products like Tableau Desktop, Tableau Server, Tableau Online, Embedded Analytics, and Tableau Prep. Jagadeesh helps our customer organizations build and implement robust data analytics strategies and models. He brings a breadth of expertise in various industries including Finance, Marketing, Manufacturing and Human Resources.