Author: Karen Dosanjh
2023 marks OSI Digital's 30th anniversary in business and we talked to key executives to shed some light on what has changed over the years, what has remained the same, and what are the keys to OSI Digital's longevity in business.
How it All Began
Since OSI Digital was founded in 1993 in California, adapting to change has been a constant. Over three decades, the company has steadily grown through strategic acquisitions, enhancement of service offerings, geographic expansion, and key partnerships. Today, OSI has grown with over 1,500 team members operating in six countries with offices in the US, Canada, India, Philippines, Dubai, and Australia. OSI's global headquarters is located in Calabasas, California, while the organization's offshore delivery center is located at the state-of-the-art campus in Hyderabad, India, with additional locations in Chennai, Delhi, and Bangalore. (Featured photos taken at the time of OSI Digital's 25 year Anniversary in 2018.)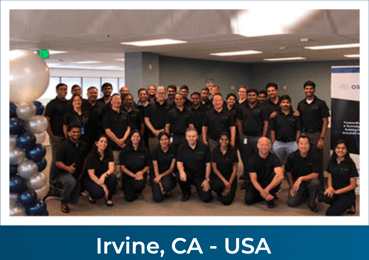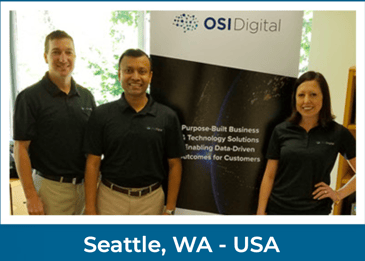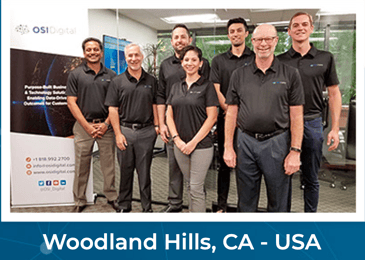 Kumar Yamani, CEO at OSI Digital, reflects, "When we first started out, our focus was primarily on implementing Oracle technologies and applications and managing staffing projects for our customers. As our team grew and our talent developed, we were able to quickly adopt new technologies that our customers and the market needed at the time. Our acquisitions and mergers helped us scale our capabilities and skill sets that led to the formation of our key practice areas today: Business Applications, Application Integration, Enterprise Technology, Managed Services, Software Engineering, and Data Analytics."

He adds, "As our business matured that naturally led to geographic expansion as we began operations in India in 1998, Canada in 2006, the Philippines in 2012, and the Middle East in 2013. Today, we work with over 250 customers representing various industries around the world and create jobs on a global scale."



Changes: Key Milestones for OSI Digital
Here are the major milestones through OSI Digital's 30-year history:
• 1993 – Founded in California as a database management services provider primarily focused on Oracle-based technologies.
• 1998 – Established OSI's offshore presence in India with a focus on custom application and product development.
• 2001 – Acquired Vertebrae to expand web-based, UX technologies.
• 2007 – Acquired EML based out of Ottawa to establish the company's PeopleSoft capabilities and grow the geographic presence in the Canadian market.
• 2007– Acquired 1Answer Solutions to establish the Business Intelligence practice.
• 2010 – Acquired InHarmony to strengthen OSI's application and system integration offerings.
• 2012 – Acquired Laurysis to establish a presence in the Philippines, thereby increasing the company's delivery capabilities in the APAC region.
• 2014 – Established the Industrial IoT practice by partnering with Bit Stew Systems (Acquired by GE Digital), as their key solution provider for product engineering and delivery services.
• 2015 – Acquired Astadia's Salesforce practice and India subsidiary to advance CRM implementation capabilities.
• 2017 – OSI opens a 100,000 square foot, state-of-the-art campus in India's tech center in Hyderabad.
• 2017 – The company matures its business on the East Coast of the US with new customers in New York, Boston & Philadelphia.
• 2018 – OSI Consulting rebrands itself as OSI Digital, aligning core capabilities and services with digital transformation to further strengthen its market position.
• 2018 – OSI Digital named Partner of the Year by Oracle Philippines.
• 2019 - OSI Digital named a Partner of the Year at Tableau's Americas Partner Awards.
• 2020 - OSI Digital Named Partner of the Year by Boomi for Growth & Emerging Markets – APJ.
• 2021 – OSI Digital establishes a new 40,000 square foot global headquarters office in Calabasas, California.
• 2022 – The company acquires Mobigesture to elevate cloud, mobile & software development Solutions.
• 2023 – OSI Digital celebrates 30 years in business.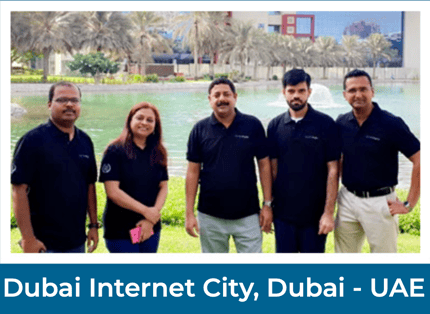 Evolution of OSI Digital's Customer Solution Focus
Over the course of 30 years, we have developed deep functional and industry knowledge that includes software engineering, DevOps, and data analytics to delivering the most complex cloud integrations. Our end-to-end portfolio of solutions addresses every aspect of the design, development, and implementation of new digital solutions, and includes the ongoing management, enhancement, and support of existing systems. Jeff Pierick, CTO at OSI Digital says, "At OSI, we're not just a technology company. We take the time to understand our customers' business priorities and how technology can help drive better outcomes such as enhancing customer relationships, increasing profitability, and creating a competitive advantage for the business."

When asked about OSI Digital's evolution in service delivery over the past 30 years, Jeff says, "When we first started the company in 1993, applications were based on monolithic platforms that ran on a single computer. In the mid-to-late 90s, smart clients that leveraged the graphical interface of desktop computers became the norm and we were right there helping our clients migrate to client server environments. The next significant transformation was helping our customers integrate various specialized applications into a cohesive overall business solution."

Jeff adds, "Today, with the increasing adoption of cloud-based systems, we are helping our customers achieve their business objectives faster than ever before. Looking into the future, we are going to be a leader in solutions that leverage advanced AI capabilities to elevate businesses in ways yet unimagined and that's exciting."

Our Commitment to Customers Remains the Same
At OSI Digital, we take a personal approach to our relationships with our clients and ensure they feel heard. It's the secret sauce behind our proven business results and why more than 90% of our clients choose to work with us again and again.
Michael Javier, SVP, Global Sales, who joined OSI Digital in 2004 says, "We understand our customers' businesses and the specific industries they serve like no other. Our customer-first mentality has simply never wavered. It's not just what we do that matters. It's how we do it."

He adds, "Regardless of the situation, OSI Digital never leaves a customer behind and will do everything possible to ensure their businesses succeed. No matter how complex the requirement, OSI Digital always gets the job done. We are known for that."
Our People & Culture: The Keys to Longevity in Business
As OSI Digital moves forward into a new decade, our dynamic culture always remains. We continue to attract top tier professionals who share our core values and beliefs, whether they are just starting their careers or have decades of industry experience to offer our customers.

Glenn Gesell, President at OSI Digital who also joined the company in 2004 says, "We believe we have some of the best and brightest talent in the industry and combined with our culture, flexibility, and customer service attitude - it's a winning team. Through the years, we have built a company of top-performing professionals whose personal characteristics such as innovation, flexibility, professionalism, and excellence will continue to define what we stand for."
Glenn adds, "Over the past 30 years, our culture and values have not wavered at OSI, and we believe that our people are our greatest asset and are the key to our longevity in business. I've said it before and it still stands today, everybody who works here has chosen to be in the customer service business and has a direct line of sight to our customers. That's what sets us apart and is the OSI difference."

Pavlos Alexandrou, Vice-President at OSI, who has been with the company since 1995, says, "We've managed to maintain our family-oriented culture despite our geographic growth and expansion. I believe we keep winning because of our people who represent OSI as incredible ambassadors every single day."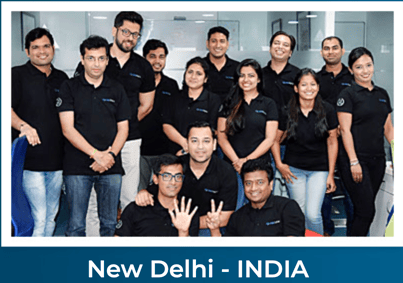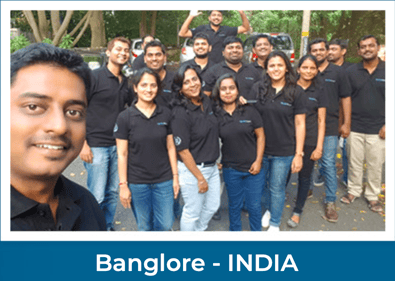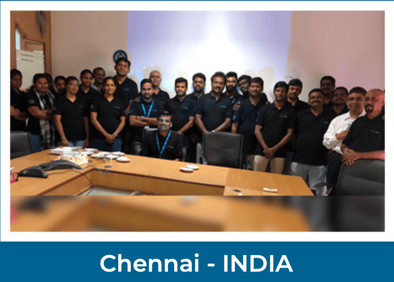 Memorable Moments & Personal Highlights
Anil Yamani, President, OSI Digital in India who joined the company in 2003 shares his favourite personal memory at the company as the day the office in Hyderabad was established in 2017. Anil recalls, "The day we moved into the Hyderabad campus was a memorable moment for me at OSI. So much effort had gone into the design and execution of the state-of-the-art facility which is in HITEC City, an IT and Engineering hub in India. OSI Digital is right in the heart of it, and we have access to the best resources and talent as this is a global hot bed for tech."

He says, "Over the years, we have seen greater collaboration and more highly engaged employees who work closely with other regions to rally around our customers' needs. In some cases, we may be time zones apart, yet we work together as a cohesive, global team. It's been so special to be a part of."

Pavlos adds, "The best days at work for me are every single time we win. When we beat our competitors big or small, it's so gratifying. When we see our customers leveraging the solutions that we built for them to both run and grow their business, we could not be prouder to have been part of their success."

The Future of OSI Digital Looks Bright
Kumar describes the company's 30th anniversary as an incredibly exciting time for the OSI Digital team to celebrate three decades in business. He says, "I am extremely proud of how we have been able to retain our talent and build a cohesive team throughout the years. Our people have been integral to the success and longevity of OSI.

Kumar adds, "In this day and age, it's challenging to not only sustain your business over a long period of time, but to continuously adapt and grow that business on a global scale. OSI Digital has not only survived everything from a world-wide pandemic, multiple economic downturns, labor shortages, and work disruptions, we have managed to thrive. What's more important is that our customers and our employees are thriving along with us too."