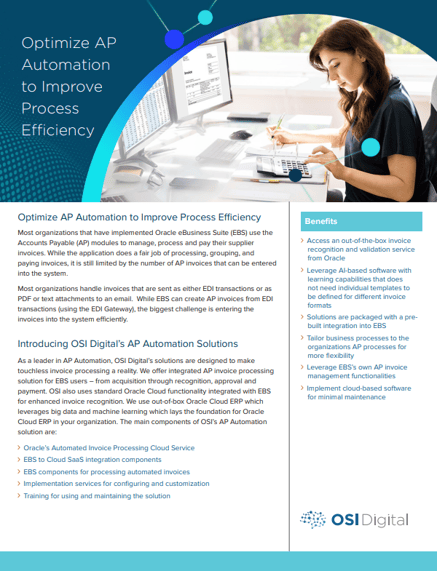 Most organizations that have implemented Oracle e-Business Suite (EBS) use the Accounts Payable (AP) modules to manage, process and pay their supplier invoices. While the application does a fair job of processing, grouping, and paying invoices, it is still limited by the number of AP invoices that can be entered into the system.
Most organizations handle invoices that are sent as either EDI transactions or as
PDF or text attachments to an email. While EBS can create AP invoices from EDI transactions (using the EDI Gateway), the biggest challenge is entering the
invoices into the system efficiently.