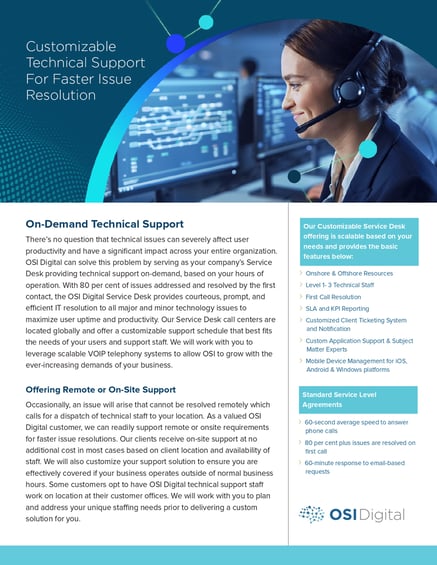 There's no question that technical issues can severely affect user
productivity and have a significant impact across your entire organization.
OSI Digital can solve this problem by serving as your company's Service
Desk providing technical support on-demand, based on your hours of
operation. With 80 per cent of issues addressed and resolved by the first
contact, the OSI Digital Service Desk provides courteous, prompt, and
efficient IT resolution to all major and minor technology issues to
maximize user uptime and productivity. Our Service Desk call centers are
located globally and offer a customizable support schedule that best fits
the needs of your users and support staff. We will work with you to
leverage scalable VOIP telephony systems to allow OSI to grow with the
ever-increasing demands of your business.