Author: Hilal Khan
Boomi is great for integration. But what integration – and Boomi – can do for your business goes far beyond just connecting applications.
This is a key lesson my company, OSI Digital, Inc., has learned from our decade of work with Salesforce and Boomi. OSI Digital provides purpose-built business and technology solutions that optimize performance to enable data-driven outcomes for our customers. We support the Salesforce Sales, Service and Marketing Clouds. And our integration team uses the Boomi Platform.
One thing we've learned is that with Salesforce, integration is a business necessity. Every company that uses the Salesforce platform – whether for sales, marketing, service, analytics or business intelligence – must also integrate it with other SaaS and on-premise applications. We've also learned that when an organization implements a Salesforce platform integration using Boomi, it shouldn't view the project from only a technical perspective. The company should also focus on how integration can add value to the business. To achieve this goal, an organization also needs to include process and workflow automation because, with the right data, automation can increase efficiency, reduce errors and help businesses respond more quickly to a changing market.
Automation is all about moving data around an organization efficiently and effectively. This ensures easy access to the right data, at the right time for the right people. Without automation, this kind of work simply doesn't scale. Manual data wrangling efforts are fraught with the potential of human errors, as well as typically being slow and not so dependable. Fortunately, the Boomi Platform excels in eliminating manual processes from data management. It not only offers great integration capabilities but also provides data governance, API management, EDI and workflow automation services, all on a unified platform with the same development environment. And Boomi's Salesforce connector abstracts all the complexity that can surround various platform entities. These include custom or hierarchical objects, contacts and parent accounts.
Many of our customers struggle when trying to integrate the Salesforce platform with other applications, including NetSuite, Oracle ERP and Oracle E-Business Suite. By using the Boomi Platform, we can help our customers not only build connections among applications and data sources but also bring intelligence to their integrations to ensure quality and consistency of their data, as well as automating the flow of that data throughout their business. For example, with Boomi we can create a bidirectional interface between the customer's Salesforce application and ERP system. This manages all data traffic, starting from when an account is created and continuing through all the subsequent steps in the sales or service process.
World Oil: Going With the (Boomi) Flow
For an example of how a Salesforce integration can create business value, consider World Oil Corp., a billion-dollar-revenue recycling company based in Los Angeles. As part of a larger digital-transformation effort, World Oil recently modernized its application portfolio by implementing Salesforce and NetSuite.
Earlier this year World Oil sought OSI Digital's help with a critical project on a tight deadline. The company was required by the U.S. Environmental Protection Agency (EPA) to file reports that involved mixing and matching data from seven applications. The job was complex. Yet to meet the EPA's deadline, World Oil had less than three months.
Normally, World Oil would have created the reports by hiring data-entry operators and letting them work for two months to sift through all the data. But for this project, the company wanted to build a custom application in Salesforce to automate the filing.
We suggested using Boomi Flow, Boomi's workflow automation development service, knowing that it would be fast, simple and efficient. So that's what we did. Once the process was in Flow, Boomi collected the data, created the report files, and then pushed them out to the EPA. And building this integration and automated workflow only took three weeks.
One reason this approach worked so well is that a Boomi Flow application can be embedded in Salesforce platform instances such as Sales Cloud and Marketing Cloud. That allowed World Oil's reporting solution to integrate with the Salesforce platform, yet without affecting routine platform activities.
To learn more about how OSI Digital and Boomi effectively implemented process automation to deliver fast time to market for World Oil, read our new Quick View.
Helping Customers Both Large and Small
What's more, Boomi can address any use case. Some of our Salesforce platform customers are very small, and they use Salesforce only for basic customer relationship management. But we also have large enterprise customers that use the Salesforce platform for sales, marketing, service and financials.
Either way – whether for a simple implementation of the Salesforce platform or one that's quite elaborate — the Boomi Salesforce connector provides a conduit for all the information you need. That's just as true for a simple integration between, for example, Marketing Cloud and one other data source as it is for a complex financial integration using multiple data sources. The trick is to build custom workflows independent of applications. Don't attach critical business knowledge and logic to an application. Because those applications are changing all the time.
Instead, we advise our clients to build workflows in the integration layer. That way, when applications change, the workflows and business logic remain in place and you don't need to rebuild them. You just need to swap out the applications. The upshot: Boomi's comprehensive capabilities with integration, data management and workflow automation can help organizations greatly improve most any business processes associated with the Salesforce portfolio. In fact, Boomi can handle these challenges far more easily and effectively than either pure-play integration solutions or legacy middleware.
And the best part? You won't just be addressing back-office technical challenges. You'll be creating far more value to the business from your investments in the Salesforce platform. To ensure success, be sure to have the right partner with the right experience in your corner.
Salesforce + Boomi = OSI Digital
To learn more about how to make the most of the Salesforce + Boomi platform, contact the application integration experts at OSI Digital today.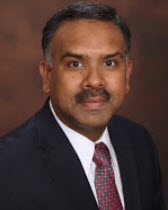 About the Author
Hilal Khan is the global director, application integration at OSI Digital. With extensive experience in data modeling, developing data warehouses & SOA-based enterprise integrations, Hilal is responsible for the architecture and delivery of robust and scalable solutions for OSI Digital's customers. His expertise also includes ERP technology and implementation, with specialization in human resources, payroll, finance, inventory, insurance and other office automation systems.
This blog is also published on the Dell Boomi website.