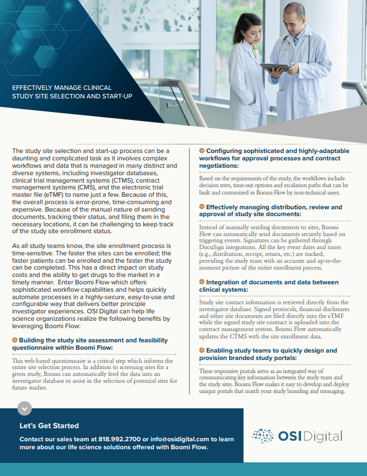 The study site selection and start-up process can be a daunting and complicated task as it involves complex workflows and data that is managed in many distinct and diverse systems, including investigator databases,
clinical trial management systems (CTMS), contract management systems (CMS), and the electronic trial
master file (eTMF) to name just a few. Because of this, the overall process is error-prone, time-consuming and
expensive. Because of the manual nature of sending documents, tracking their status, and filing them in the
necessary locations, it can be challenging to keep track of the study site enrollment status.