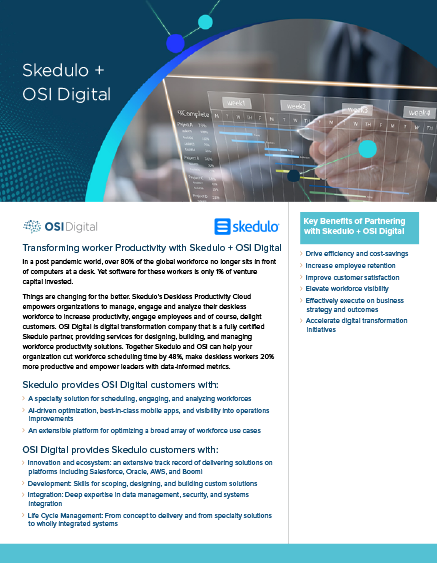 Things are changing for the better. Skedulo's Deskless Productivity Cloud
empowers organizations to manage, engage and analyze their deskless
workforce to increase productivity, engage employees and of course, delight
customers. OSI Digital is a digital transformation services company that is a fully
certified Skedulo partner, providing services for designing, building, and
managing workforce productivity solutions. Together Skedulo and OSI can help
your organization cut workforce scheduling time by 48%, make deskless workers
20% more productive and empower leaders with data-informed metrics.