World Oil Corp., which provides end-to-end petroleum solutions, was in the process of upgrading their integration platform in order to establish a more robust and agile data integration framework. This new approach would help World Oil scale their business and meet the ever evolving needs of their customers.
OSI Digital partnered with Boomi to deliver a suite of real-time integrations between World Oil Corp's Salesforce and NetSuite applications and Boomi's Master Data Management framework. The results were a fully-automated solution that reduced manual processing times from weeks to minutes. Participants will gain insights on how OSI Digital and Boomi built this scalable and extensible information architecture resulting in end-to-end process automation.
What You'll Learn:
Leveraging a modernized user interface through Boomi Flow
Managing your data through Boomi's Master Data Hub more efficiently
Interconnecting disparate regulatory reporting systems
Establishing real-time synchronization of customers, purchase orders, vendors and invoices between Salesforce and NetSuite
Speakers: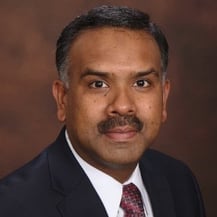 Hilal Khan - Global Director, Application Integration at OSI Digital
Hilal is an accomplished enterprise application professional with focus on cloud migration strategies. With extensive experience in data modeling, developing data warehouses & SOA-based enterprise integrations, he is responsible for the architecture and delivery of robust and scalable solutions for our customers. Hilal's expertise also includes ERP technology and implementation, with specialization in human resources, payroll, finance, inventory, insurance and other office automation systems.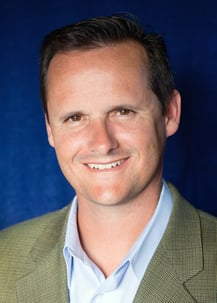 Dan Dauer - Vice President, Information Technology at World Oil Corp.
Dan is responsible for technical operations across World Oil and its affiliated companies. Dan has worked in IT for 23 years, within the entertainment and broadcast industry supporting live broadcast operations, systems deployment, infrastructure, mergers and acquisitions, and service management. Dan is now part of World Oil Corp to help move the company forward while leveraging a flexible services delivery model to include interconnecting business specific applications with Dell Boomi, Sales Force, NetSuite, and regulatory reporting.
Facilitated By: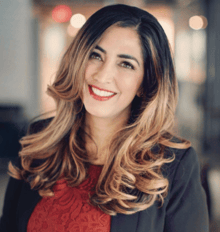 Karen Dosanjh, Vice-President, Marketing at OSI Digital
Throughout her 20-year career, Karen has built a proven reputation as a trusted advisor and expert in marketing, communications & public relations. She is laser-focused on helping companies achieve their business goals by connecting with and influencing key audiences through authentic and insightful marketing communications strategies. Karen leads the global marketing function for OSI Digital, a leading provider of business and technology solutions for Fortune 500 companies around the world.

Event Details:
DATE: Wednesday, April 29, 2020
TIME: 10:00 AM - 10:45 AM (PST)
Please register today to secure your spot.
Learn More
Find out more about OSI Digital's Application Integration solutions and download the World Oil Quick View.
In Partnership With: