An effective cloud migration strategy requires a clear vision, roadmap and scalable solution architecture that drives desired business outcomes. This webinar presents a unique opportunity for you to gain insights on how to advance your cloud migration strategy to better utilize your valuable IT resources and reduce costs for your business.
What You'll Learn:
Learn how to use Boomi, a Dell Technologies Business, iPaaS to securely migrate and integrate your data and applications to the cloud more quickly and cost-effectively
Discover tools that can help you dramatically improve customer experience and lower IT costs
Gain first-hand insights from experienced OSI Digital and Boomi platform experts
Speaker: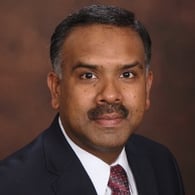 Hilal Khan - Global Director, Application Integration at OSI Digital
Hilal is an accomplished enterprise application professional with focus on cloud migration strategies. With extensive experience in data modeling, developing data warehouses & SOA-based enterprise integrations, he is responsible for the architecture and delivery of robust and scalable solutions for our customers. Hilal's expertise also includes ERP technology and implementation, with specialization in human resources, payroll, finance, inventory, insurance and other office automation systems.
Facilitated By: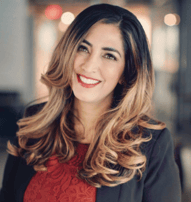 Karen Dosanjh, Vice-President, Marketing at OSI Digital
Throughout her 20-year career, Karen has built a proven reputation as a trusted advisor and expert in marketing, communications & public relations. She is laser-focused on helping companies achieve their business goals by connecting with and influencing key audiences through authentic and insightful marketing communications strategies. Karen leads the global marketing function for OSI Digital, a leading provider of business and technology solutions for Fortune 500 companies around the world.
Event Details:
Tuesday, February 25, 2020
3:00 - 3:45 PM (Pacific Standard Time)

Wednesday, February 26, 2020
7:00 - 7:45 AM (Perth, AU, Singapore)
10:00 - 10:45 AM (Sydney, AU)
Please register today to secure your spot. Learn more about OSI Digital's Application Integration solutions.
In Partnership With: