When Oracle SOA Suite customers are determining the best way to modernize their businesses and drive digital transformation, they know that means moving away from legacy applications that are embedded into their IT stack. But how do they do that without slowing down the business or introducing risk, and with the outcome of greater business efficiency and productivity?
In this webinar, the experts at OSI Digital share a real customer use case plus best practices on how to successfully migrate from a legacy middleware platform like Oracle to achieve long-term optimization gains for your business
What You'll Learn:
Why migrating to the Boomi Platform can help improve business outcomes

How adopting a hub-and-spoke architecture with common data models can make integration more scalable and predictable

Tips for how to take advantage of Boomi's parallel processing features to accelerate business processes and increase your organization's agility

How the right integration platform can help reduce the number of systems and skillsets your IT organization needs so they can focus on more business-critical projects
Speaker: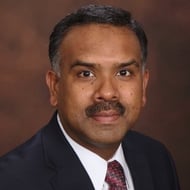 Hilal Khan, Global Director of Application Integration, OSI Digital
Hilal is an accomplished enterprise application professional with focus on cloud migration strategies. With extensive experience in data modeling, developing data warehouses & SOA-based enterprise integrations, he is responsible for the architecture and delivery of robust and scalable solutions for our customers. Hilal's expertise also includes ERP technology and implementation, with specialization in human resources, payroll, finance, inventory, insurance and other office automation systems.