SBM Management Services, a premier facilities service provider, has transformed itself into a faster, more agile and scalable organization by embracing Boomi as its go-to integration platform. With the technology leadership of OSI Digital and Boomi, SBM Management Services now has guardrails to enforce behaviors and data governance, strengthen data quality, eliminate rogue IT and empower their business users as data stewards.
In this webinar, the experts at SBM Management Services, OSI Digital and Boomi will share this customer use case and best practices on implementing a scalable integration across cloud and on-premises systems to leverage their data for greater insights and scalability. You'll get insights on how SBM fast-tracked its project by deploying Boomi on AWS in just two hours — rather than four weeks. Join the session to learn how OSI Digital and Boomi helped SBM Management Services.
What You'll Learn:
How to cut employee onboarding time for days to minutes

Insights on reducing onboarding operational overhead by 30%

Ways to accelerate integration development 2X to 3X

Tips on driving business insights through analytics on Amazon Web Services

Use cases on eliminated complexity stemming from fragmented integration

Event Details:
DATE: April 29, 2021

TIME: 10:00 - 10:45 am (PST)

Register

here
Speakers: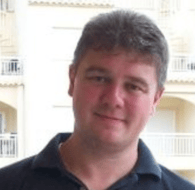 Gary Claydon, Vice-President Corporate Applications at SBM Management Services
Gary Claydon is an industrious senior manager with experience in Business Analytics and Business Processes. He brings a proven track record of creating business improvements and specializes in transforming data and technology into actionable, strategic and tactical corporate decisions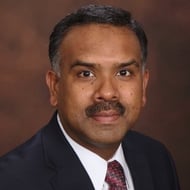 Hilal Khan, Global Director of Application Integration, OSI Digital
Hilal is an accomplished enterprise application professional with focus on cloud migration strategies. With extensive experience in data modeling, developing data warehouses & SOA-based enterprise integrations, he is responsible for the architecture and delivery of robust and scalable solutions for our customers. Hilal's expertise also includes ERP technology and implementation, with specialization in human resources, payroll, finance, inventory, insurance and other office automation systems.

Download the Success Story: Empowering SBM with More Accurate Info & Streamlined Processes to learn more.