To thrive in the digital age, you need a technology foundation that makes information, interactions, and innovations flow faster both inside and outside of your organization. OSI Digital and Boomi are hosting a webinar for you to learn how to get started with cloud-native platforms that will drive better business outcomes.
What You'll Learn:
Learn how to start simply with little or no infrastructure to stand up
Gain insights on how to build solutions more efficiently by leveraging the built-in intelligence of the Boomi and OSI Digital expert network
Minimize risk with a scalable, secure, enterprise-grade platform to help you provide faster time-to-value for your customers
Speaker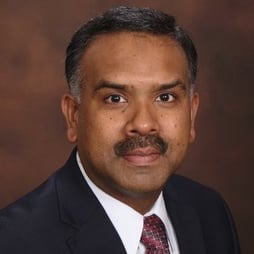 Hilal Khan - Global Director, Application Integration at OSI Digital
Hilal is an accomplished enterprise application professional with focus on cloud migration strategies. With extensive experience in data modeling, developing data warehouses & SOA-based enterprise integrations, he is responsible for the architecture and delivery of robust and scalable solutions for our customers. Hilal's expertise also includes ERP technology and implementation, with specialization in human resources, payroll, finance, inventory, insurance and other office automation systems.







Event Details
DATE: April 15, 2020
TIME: 12:00 PM - 12:45 PM (PST)
Please register for this webinar today to secure your spot.
Learn More
Find out more about OSI Digital's Application Integration solutions.
In Partnership With: